Register Now!
CLICK HERE to register your interest in becoming a Homestay family!
Contents
Fun, rewarding, safe & stress-free Homestays!
Australian Student Accommodation can help you with your accommodation needs.
Studying in Australia is so easy.
A key factor to any successful visit whether for study, work or vacation is accommodation. This is particularly true for students where it is their first time away from their home country and their parents.
Australian Student Accommodation has developed a Homestay and accommodation program to ensure the following core elements:
a safe, clean and comfortable environment is provided for the students
students have access to the Homestay Coordinator 24 hours a day, 7 days a week.
•  students are not exploited
•  accommodation is situated close to the students' place of study
•  quality accommodation can be found at short notice
•  as much as possible, students' special requirements are taken into consideration, even if they are a little out of the ordinary
•  when requested, students will be met at the airport by a reputable Airport Reception Company and will be taken directly to the accommodation provider
Each family is visited and the homes are inspected to ensure students are placed in clean, caring and friendly homes. The services are available to any organisation or individuals. Please contact us for further information.
If you are a student and require Homestay accommodation, please contact us on 07 5527 8688 or go to the contact us page for more information.
Homestay is just the beginning...
We can provide a range of services through our partner companies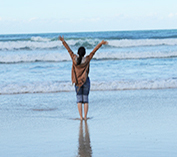 Australian Student Accommodation is part of the Study Match group, which includes a number of complementary companies to provide a large range or services, including Homestay, personalised Study Tours, DemiPair programs in both Brisbane and Gold Coast, student placements into Colleges and Universities and professional Courses in Business, Massage and English.
For more information about our partner companies and the services we provide, please click on the links in the box to the left.